People bio
Producer / Composer / Engineer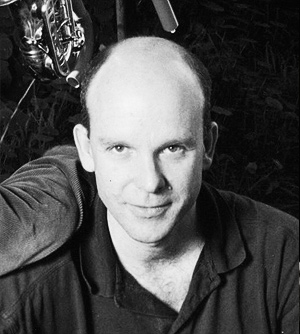 Lee Buddle has worked as a music producer and recording engineer since 1986 and has produced, recorded, mixed and/or mastered for hundreds of organisations and individual artists. His studio provides a comprehensive recording, mixing and mastering service of the highest standard. He also brings to the studio his wide experience as a professional performance and recording musician and composer. Lee has worked with an extensive list of accomplished domestic and international artists including:
Aldo Di Toro, Andrew Fissenden, B.o.B, David Hobson, Gina Williams, Graham Wood, James Morrison, Joe Camilleri, Joe Chindamo, Justin Bieber, Katie Noonan, Katy Steele, Kelly Clarkson, Kučka, Lucky Oceans, Luke Steele, Migos, Matt Gresham, Sara MacLiver, Spare Parts Puppet Theatre, The Game, Tim Minchin, Troy Roberts, Tom O'Halloran, Village Kid, WA Ballet Co, WA Opera Co, WA Symphony Orchestra, WA Youth Jazz Orchestra, Zydecats and more…
Highlights of Lee's performance career include gigs with Anthony Warlow, Dave Weckyl, Doug Parkinson, Glenn Shorrock, Jerry Lewis, Jersey Boys, Natalie Cole & Ray Charles.
Holy moly. It's f***ing amazing.

– Matt Gresham
---
"Many times when you thought it couldn't sound any better, Lee had a brainstorm to bring out the clarity and the warmth of these intimate sessions."
– Lucky Oceans for 'Secret Steel'.
---
"Thank you Lee, I have been listen to the sound and I cant wait to get in there again with you to do some more of my own stuff. This is just such an inspiring sound."
– Guy Ghouse
---
"Hats off to the sound engineers, too."
– Doug Spencer producer-presenter, 'The Weekend Planet', ABC Radio National for Tom O'Halloran's 'We Happy Few'.
---
"Thanks to Lee Buddle for always hearing us so well."
– Mr Sister's 'Empty Places'.
---
"I thought your work with Eli this afternoon was extraordinary. The end result is beyond my expectations and the manor in which you approached Eli, just a 17-year-old, and let him help drive the process was awesome… Brilliant work. Thank you."
– Nic Ellis
---
"Lee's amazing ability to remain calm and focused even during the most trying of situations just brings out the best of all those around him… Lee is a great musician, engineer, producer, arranger, editor, mediator, coffee maker and a true exponent of creativity… We could not have even come close to this result if not for Lee."
– Guy Ghouse and Damian Watkiss
---
"It was such a pleasure to work with you."
– Loren Kate