People bio
Producer / Composer / Engineer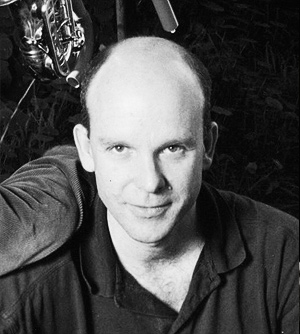 Lee Buddle has worked as a music producer and recording engineer since 1986 and has produced, recorded, mixed and/or mastered for hundreds of organisations and individual artists. His studio provides a comprehensive recording, mixing and mastering service of the highest standard. He also brings to the studio his wide experience as a professional performance and recording musician and composer. Lee has worked with an extensive list of accomplished domestic and international artists including:
Aldo Di Toro, Andrew Fissenden, B.o.B (USA), Buzz Dance Theatre, Craig Ogden, David Hobson, David Hyams, Desert Child, Gina Williams, Graham Wood, Helen Matthews, Hip Mo Toast with Libby Hammer, James Ledger, James Morrison, Joe Camilleri, Joe Chindamo, Justin Bieber (USA), Katie Noonan, Kat Wilson, Katy Steele, Kavisha Mazzella, Kelly Clarkson (USA), Kučka, Lucky Oceans, Luke Steele, Matt Gresham, Mel Robinson, My So Called Life, Nova Ensemble, Oxford University Press, Rachelle Durkin, Rose Parker, Rhys Wood, Sara MacLiver, Sleepy Jackson, Spare Parts Puppet Theatre, Stone Circle, Taryn Fiebig, Tetrafide Percussion, The Game (USA), Tim Minchin, Troy Roberts, Tom O'Halloran, Village Kid, WA Ballet Co, WA Opera Co, WA Symphony Orchestra, WA Youth Jazz Orchestra, Wayne Barker, Zydecats and more…
Highlights of Lee's performance career include gigs with Anthony Warlow, Dave Weckyl, Doug Parkinson, Glenn Shorrock, Jerry Lewis, Jersey Boys, Natalie Cole & Ray Charles.
Holy moly. It's f***ing amazing.

– Matt Gresham
---
"Many times when you thought it couldn't sound any better, Lee had a brainstorm to bring out the clarity and the warmth of these intimate sessions."
– Lucky Oceans for 'Secret Steel'.
---
"Thank you Lee, I have been listen to the sound and I cant wait to get in there again with you to do some more of my own stuff. This is just such an inspiring sound."
– Guy Ghouse
---
"Hats off to the sound engineers, too."
– Doug Spencer producer-presenter, 'The Weekend Planet', ABC Radio National for Tom O'Halloran's 'We Happy Few'.
---
"Thanks to Lee Buddle for always hearing us so well."
– Mr Sister's 'Empty Places'.
---
"I thought your work with Eli this afternoon was extraordinary. The end result is beyond my expectations and the manor in which you approached Eli, just a 17-year-old, and let him help drive the process was awesome… Brilliant work. Thank you."
– Nic Ellis
---
"Lee's amazing ability to remain calm and focused even during the most trying of situations just brings out the best of all those around him… Lee is a great musician, engineer, producer, arranger, editor, mediator, coffee maker and a true exponent of creativity… We could not have even come close to this result if not for Lee."
– Guy Ghouse and Damian Watkiss
---
"It was such a pleasure to work with you."
– Loren Kate
Producer / Composer / Engineer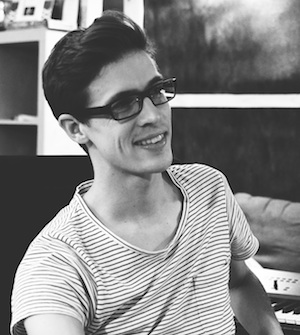 Charlie Young is a music producer who has been working from Crank Recording since 2012. Charlie offers full production services including songwriting, composing, recording, mixing and mastering. In addition to producing, Charlie is a musician and is able to lend his piano, keyboard and vocal abilities to his productions.
Highlights of his career include working with the following artists and organisations:
Brandy Norwood (USA), Buena Vista Social Club, Bolinda Publishing, Budweiser (USA), Chong Lim, Chris Reeve (Filter), Cycle~440, Coin Banks, Dizzee Rascal (UK), DJ Kronic, Gary Pinto, Graham Wood, Green Day (USA), Helen Shanahan, Justin Bieber (USA), Johnny Ruffo (as musician), John Waters, Kat Wilson, Laura Bernay, Lil Jon (USA), 2 Chainz (USA), Luke August, Macklemore (USA), Matt Gresham, Make Way for Man, Michael Tan, Marksman Lloyd, Marty Baller (USA), Natasha Pinto, Nico & Vinz (Norway), Noel Nannup, Oumi Kapila (Filter, Billy Ray Cyrus), Rachael Beck, Rebecca Breeds, Simon Gleeson (Les Miserables), Six 60 (New Zealand), The Merindas, The Naked and Famous (USA), Troye Sivan, University of Western Australia, Variety WA, Wayne Barker, Xylo Aria, Yalla Yalla and more…
Charlie's film sound credits include short film Library of Love and feature film 3 Summers (directed by Ben Elton).
Charlie has been nominated for "Best Record Producer" Western Australian Music Industry Awards, 2016.
Charlie's composing for TV and radio clients include Cash Converters and Chevron.
"Lil Jon and I had a sick time with Charlie on Bad Bitches, he's an absolute legend!!! Charlie is my plug in Perth for sure"

– DJ Kronic
---
"You were awesome Charlie."
– Ben Haggerty (Macklemore)
---
"Look forward to using your studio again sometime. Your engineer Charlie was great!"
– Chong Lim
---
"Thanks again – you are awesome to work with."
– John Waters (Actor/Musician All Saints, Playschool)
---
"Charlie Young's production on Driftwood is of an incredibly high quality… it never fails to sound rich and always allows Shanahan's crystal clear voice to shine, bathed in lush harmonies at all the right moments."
– for Helen Shanahan's 'Driftwood'.
---
"Thank you again for your work on the track brother, it sounds fantastic."
– Gary Pinto (Producer/Musician Australian Idol, Guy Sebastian)
---
"Charlie mixed the tracks for my EP and I honestly couldn't be more happy with the result. He really went out of his way and took a personal interest to get the songs to reach their highest potential. Pleasure to work with! Thanks for everything :)"
– Xylo Aria
---
"We've mixed down all the Crank stuff which was real easy. We were real pleased with the recordings and would love to record with you again."
– Johnny Law
---
"Thanks again for all your help mate! You did an amazing job!"
– Justin Bell (Beyond Coda)
---
"It sounds amazing and I haven't stop listening to it."
– Candice Lorrae (The Merindas)
---
"I just wanted to say thanks for the session with Charlie yesterday. He's easy to work with and I'm stoked with the finished product. He definitely added the polish the song needed!"
– Steve Taylor
---
"Hey Charlie, Just wanted to let you know I'm ultra grateful for having your input in these songs and for everything you've done… No doubt we'll come back soon."
– Aaron Dark
---
"Man Charlie knew what we were after! A scooped open sound with instruments and voices cracking through a nice chunky and punchy rhythm section!"
– Dave Watkins (World-A-Fuzzy)